Republican Liberty Caucus – Rhode Island
Click here to go to the Rhode Island RLC website
Click here to join the Rhode Island RLC eGroup
Latest RLC News from Rhode Island

______________________________
Meet former RLC of Rhode Island Chair, Dr. Daniel Harrop: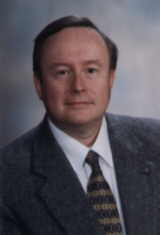 Dr. Dan Harrop has been an active citizen in Providence, Rhode Island for over 25 years. A native of West Warwick, he moved to Providence to attend Brown University, where he received his bachelor's degree and M.D. Active in state service, he received appointments from Governors Garrahy and Almond as well as Chief Judge Arrigan.
As a member of the Medical Advisory Board for the Workers Compensation Court since its inception, Dr. Harrop has been instrumental in the medical reforms, which helped save the state's workers compensation system in the 1990s. As medical advisor to the Registry of Motor Vehicles, he has developed and maintained administrative procedures to prevent re-licensing of drunk drivers.
Dr. Harrop has been a member of the clinical medical faculty at Brown University's medical school for twenty years, with a teaching emphasis on group functioning; he formerly taught at the Harvard Medical School. He is a member of the board of directors and a past president of the alumni of Hendricken High School (Warwick), one of the state's most successful secondary schools. He has served as a medical director at various institutions (Butler Hospital, The Corrigan Center, and East Bay Mental Health Center).
Besides his private practice of medicine, he serves as a physician advisor and consultant to several major insurance companies and health care institutions, including United HealthCare and Harvard-Pilgrim Healthcare. He has been appointed to the American Psychiatric Association's Committee on Medical Quality and he serves on the state medical society's committee on continuing education.
Dr. Harrop's community involvement includes presidencies, chairmanships, and directorships in various civic, religious and medical societies including the Knights of Columbus (state officer), the Ancient Order of Hibernians (state officer), the National Society of the Sons and Daughters of the Pilgrims (RI district governor), the Brown University Alumni Association (President, Association of Class Leaders), and others.
Active in local politics since medical school, Dr. Harrop was the Republican Party candidate for Mayor of Providence in 2006.  He resides in Providence.