Three U.S. Senate candidates who have been endorsed by the Republican Liberty Caucus are well on their way to securing victories in November.
First, Pat Toomey won an easy victory last night in his race and will face Congressman Joe Sestak in November. Toomey, while more of a social conservative generally, has a proven record of voting for less government. His new opponent, Sestek, is telegenic and has a heavy populist streak, so Toomey will have to energize his base while also reaching out to independents and moderates to win in the swing state of Pennsylvania.
Mike Lee is now in a run-off with Tim Bridgewater in the Republican U.S. Senate primary in Utah, which will be decided by Utah Republican Party voters on June 22. Lee's opponent Tim Bridgewater is someone that has been running for various positions locally for quite some time. Like Lee, he is concerned about too much government interference, but his policy solutions are different. Specifically, Mr. Bridgewater believes in more U.S. intervention abroad and much more federal involvement in immigration. After looking at the issue pages of their websites again, I have no doubt that Mike Lee is the solution-focused leader that Utah needs in the Senate. Which is why the Republican Liberty Caucus endorsed him, along with his commitment to limited government.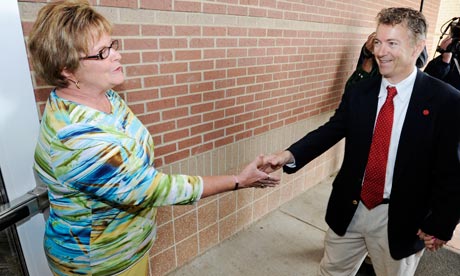 Most importantly, Rand Paul is the Republican nominee in Kentucky. Dr. Paul gained nearly 60% of the vote in his primary yesterday. He will face Attorney General Jack Conway in November. While watching the fair and balanced news last night, I already saw various left-wing pundits excited that Rand Paul was the victor so they could start attacking his views.  Will the Tea Party and the Liberty Movement have the power to take Rand to the finish line?
These candidates, while not perfect, are our best hope to achieve liberty in the coming years. With these three committed small government advocates in the Senate, our country will be much better off.  Work tirelessly to support them in the coming months.

The views expressed here are solely those of the author and do not necessarily reflect official positions of the RLC.