By Aaron
- January 3, 2011 at 9:20 AM
Filed under
Events
,
Issues
,
Maine
,
Maryland
,
Ohio
,
RLC Chapter News
,
RLC News
,
Special Interest
,
State races
,
States
,
Wisconsin
A common theme you hear in many libertarian circles is that no legislator or elected official has done anything good or can hold consistently pro-liberty positions.
A quartet of former Republican State Representatives from Maine, Maryland, Ohio, and Wisconsin will put that theory to rest at the 2011 RLC National Convention in Arlington, Virginia on Saturday, February 12. We encourage you to learn more about these pro-liberty leaders below and register to attend the Convention to hear their remarks.
Jamie Callender is an attorney, college professor, a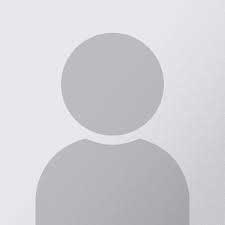 nd former State Representative who served in the Ohio House from 1997 to 2004. He represented a Democratic area despite being a Republican with a strong libertarian streak. With his leadership, Ohio was able to greatly expand school choice — an issue he is very passionate about. He was term limited out of office. Callender currently serves as a Professor of Public Policy at Kent State University. He and his family live in Lake County, Ohio in the Cleveland metropolitan area.
R. Kenneth Lindell is a former one-term Maine State Representative. In addition to serving as the Chairman of the Republican Liberty Caucus of Maine, Ken was also Chairman of the Ron Paul for President campaign in Maine. Ken is also a Certified Financial Planner. He and his wife Althea, along with their three children, reside in Frankfurt, Maine. He has been a longtime advocate of the liberty message and also attended the 2006 RLC National Convention in Orlando, Florida.
Don Murphy is a former elected Delegate from Baltimore County, Maryland. He
was first elected in 1993 and served until 2002. He is a co-founder of the Patapsco Valley Republican Club, served as Chairman of the Baltimore County Republican Party, and served as a Delegate to the Republican National Convention. In 2010, he was a Senior Advisor to RLC-endorsed Senate candidate Dr. Eric Wargotz. Don is also the founder of Republicans for Compassionate Access, a group of Republican legislators who believe in a patient's right to choose medical treatment under a doctor's care. Delegate Murphy has attended every RLC National Convention since 2006.
Terri McCormick is Vice Chair of the Republican Liberty Caucus of Wisconsin and is a former three-term State Representative who represented Appleton and Neenah. She is also a two-time candidate for Congress. Terri pioneered one of the first state charter school laws in the country and formed the Wisconsin Charter School Association. She is an advocate of term limits and upheld her term limits pledge. Legislation she authored expanded small business growth in the state of Wisconsin and also created a prescription drug purchasing pool for seniors. Terri is the author of the book, "What Sex Is a Republican? Stories from the Front Lines of American Politics and How You Can Change the Way Things Are."
The views expressed here are solely those of the author and do not necessarily reflect official positions of the RLC.