This is a list of current office holders who have been consistently endorsed by the Republican Liberty Caucus while seeking office. Receiving the Republican Liberty Caucus endorsement is a testament to their commitment to the principles of individual liberty, limited government, and free enterprise.

Most of the listed officials formally affiliate with the Republican Party, except in cases of officials holding non-partisan offices, such as local council members or judges.
The RLC also provides a list of affiliated RLC leaders holding leadership positions in the Republican Party as well as a list of prominent former elected officials.  If you have a question about a specific individual listed, or if you want to recommend someone for us to add, please contact us.

Alabama
Timothy Cowles*
Madison City Council
Alaska

Sara Chambers*
Juneau City Council
Arizona

Jeff Flake
U.S. Representative

Thayer Verschoor*
State Senator

Frank Antenori*
State Representative

Carol Springer
Yavapai County Board of Supervisors
Kara Egbert
Sahuarita Town Council
Arkansas

Mark Martin*
Secretary of State

Frank Gilbert
Tull Mayor
California

Tom McClintock
U.S. Representative



Griffin Bonini
Santa Clara County Superior Court Judge

John Moorlach
Orange County Board of Supervisors

Chris Norby
Orange County Board of Supervisors
Bonnie Flickinger
Moreno Valley City Council
Anna Bryson Evers
San Juan Capistrano School Board Trustee
Donn Hall
Costa Mesa Planning Commission Chair
Matthew Heath*
Gravenstein Union School Board Trustee

Allan Mansoor
Costa Mesa Mayor Pro-Tem

Norm Westwell
Oceanview School District Trustee

John Briscoe
Ocean View School District Trustee
Jim Gardner
Georgina Health District Board
Colorado

Shawn Mitchell
State Senator
Donald Beezley
State Representative


Jim Congrove
Jefferson County Board of Commissioners

Bo Shaffer
Left Hand Water Board
Connecticut

Arthur O'Neill
State Representative
Vinnie Marotta
State Selective Service Board

Peter Crumbine
Greenwich Selectman
Florida

Lake Ray, III
State Representative

Ritch Workman
State Representative


Andy Anderson
Brevard County Board of Commissioners
Jeff Stabins
Hernando County Board of Commissioners

Alan Burton
Volusia County Soil and Water Conservation Board

Mark Cross*
Osceola County Soil & Water Conservation Board
Bruce Reichert
Collier County Soil & Water Conservation Board
Earle Smith
Flagler County Soil & Water Conservation Board

Georgia

Casey Cagle
Lt. Governor

Jeff Chapman
State Senator

Mitch Seabaugh
State Senator

David Shafer
State Senator

Jill Chambers
State Representative

Steve Davis
State Representative

Jason Spencer
State Representative
Hawaii
Sam Slom
State Senator
Idaho

Cliff Bayer
State Representative

Phil Hart
State Representative

Daryl Wheeler
Bonner County Sheriff

Cornel Rasor
Bonner County Board of Commissioners
Mike A. Nielson
Bonner County Board of Commissioners


Sharon Ullman
Ada County Board of Commissioners

Gregory Maeser
Ammon Planning and Zoning Commission
Ammon Urban Renewal Agency
Illinois

Kyle McCarter
State Senator

W. Guy Finley*
Round Lake Area School Board

David Pittinger
Woodridge Village Trustee
Michael A. Tams*
Lisle Town Board
Indiana

Mike Delph
State Senator

Jim Tomes
State Senator

Greg Walker
State Senator

Steve Davisson
State Representative

Cindy Noe
State Representative
Donald Heichel
La Porte City Council
Kansas

Karl Peterjohn
Sedgwick County Board of Commissioners
Kentucky

Dr. Rand Paul
U.S. Senator


Cathy H. Flaig
Boone County Judge Executive

Thomas Massie
Lewis County Judge Executive

Peter Garrett

Campbell County Commissioner
Chuck Korzenborn
Kenton County Sheriff
Dave Hatter
Fort Wright City Council
Maine

Paul LePage
Governor
Jonathan Courtney
State Senator
Douglas A. Thomas
State Senator
Debra Plowman
State Senator
Lois Snowe-Mello
State Senator

Arnold Trahan
State Senator

Richard Cebra
State Representative

Elinor Espling
State Representative
Ryan Harmon*
State Representative


Richard Malaby
State Representative
Michael McClellon
State Representative

Beth O'Connor
State Representative

John Robinson
State Representative
Stavros Mendros*
Lewiston City Council
Charles Jacques
Monmouth Town Sanitary District Board
Maryland

Roscoe Bartlett
U.S. Representative

Joseph Boteler, III*
State Delegate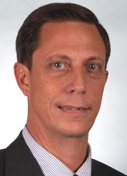 Don Dwyer*
State Delegate


Collins Bailey
Charles County Board of Education

Massachusetts

Robert Hedlund
State Senator

Paul R. Ferro
Marlborough City Council
Dr. Charles Ormsby
North Andover School Committee
Bradford Wyatt*
Boylston School Committee

Ilana Freedman
Billerica Town Meeting Member
Richard Freedman*
Billerica Town Meeting Member
Rocky Jepson
Saugus Finance Committee

Jonathan Loya
Holliston Planning Board
John Leschen
Plymton Zoning Board of Appeals
Plymton Historical Committee
**Above-listed members with a star (*) after their name indicates that they currently or have previously served in an official capacity with the Republican Liberty Caucus — either as officers or advisory board members.