The principles of preserving individual liberty and sharply limited government have a strong tradition within the Republican Party. The below listing includes some of our most prominent former RLC elected officials. These elected officials were dedicated to the RLC's principles of limiting the size of government and maximizing individual liberty while they served the American people.
Arizona

Barry Goldwater
U.S. Senator, 1953–1965 and 1969–1987

John Shadegg
U.S. Representative, 1995-2010

Sam Steiger
U.S. Representative, 1967-1977
California

Barry Goldwater, Jr.
U.S. Representative, 1969-1983

Ronald Reagan
Governor, 1967-1975
Georgia
Bob Barr
U.S. Representative, 1995-2003
Idaho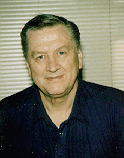 George V. Hansen
U.S. Representative, 1965-1969 and 1975-1985
Iowa
Harold Royce Gross
U.S. Representative, 1949-1975
Massachusetts

Calvin Coolidge
Governor, 1918-1920

William Weld
Governor, 1991-1997
Nebraska
Howard Buffett
U.S. Representative, 1942-1948 and 1950-1952
New Hampshire

Craig Benson
Governor, 2003-2005
New Mexico

Gary E. Johnson
Governor, 1995-2003
Ohio

Robert A. Taft
U.S. Senator, 1938-1956
South Carolina

Mark Sanford
Governor, 2003-2011
Vermont


Roger MacBride
State Representative, 1962-196?